Business1 is a Professional Accounting Software (with or without inventory) with Production, Job Work and Tax facilities, made specially for entrepreneurs, freelancers, consultants, and businesses. So, Business1 has accounting tools that work the way you do. Use Business1 accounting tools as much as you want, with as many Customers, Invoices, Expenses and reports as you need. There are no limits and no tiers. You can manage your inventory, Production, Job Works, Accounting, Material flow, Customize barcode, billing & switching the data with all advance MIS reports through Buseiness1 Software
Business1 ERP ( Enterprise Resource Planning) Software helps in formulating systematic management solutions of various resources of a particular organization. Business1 ERP software helps in maximum financial and organizational stability generation. Business1 ERP is a compact and comprehensive ERP solution for distribution & manufacturing business to manage their business.

Business1 ERP software is very compatible solution for managing your business and helps in finding right solution and taking right decision from anywhere through complete visibility on business.
Features
Their is no need of Accounting Knowledge to operate Business 1
Most simple and intuitive interface.
Purchase Order, Purchase Challan, Purchase Bill / Invoice, Purchase Return and Debit Notes.
Sale Order, Sale Challan, Sale Bill / Invoice, Sales Return and Credit Note.
Full Inventory and Items Management.
Bar code printing on normal laser jet / ink jet printer and bar code scanning.
All types of GSTR reports like GSTR-1, GSTR-2, GSTR-3B, GSTR-4.
Automatic filing of GST Returns through Clear Tax and File GSt Now Portals.
Customize able sales types and purchase types.
Inline verification of GST numbers of Customers / Suppliers.

Basic reports like Balance Sheet, Trail Balance, Profit and Loss Account, etc.
Point Of Sale (POS).
Call Management.
Customize able Reports.
Easily customize able invoice formats.
Android Application For Online Ordering.
Online Order Management.
Export in Import Of Accounts and Inventory.
Production and Job Processing Management.
TDS Management.
Bill By Bill Clearance.
Bank Reconciliation.
More Than 300+ Reports.
Business Boosters
SMS Intigration
In this module, their is a facility to send SMS directly to customers.

Report Designer
In Business1 their are 1000's of Purchase, Sales and MIS reports.
Purchase and Sales Import
In Business1 you can easily import Purchase and Sales.
Accounts Import
In Business1 you can easily import Accounts with Opening Balance, etc.
Accounts Import
In Business1 you can easily import Items with their Opening Qty., Batch No., HSN Code, etc..
E-Mail
In this module, you can also send invoice via e-mails directly to customers
Online Ordering
Your Sales Man or Customers can make order online through Business1 Android App.
Purchase and Sales Export
In Business1 you can easily export Purchase and Sales
Accounts Export
In Business1 you can easily export Accounts with Closing Balance, Opening Balance, etc.
Items Export
In Business1 you can easily export Items with their Opening Qty., Batch No., HSN Code, etc..
Attraction about Business1
Order Management
The Management of Sales and Purchase order is very simple and advanced.
Free Items
In some business schemes management (Offers) are very important part of billing. Which is not possible in every software.
Bank Transaction Entry
In Business1 bank entry is very advanced and simple. Their is no need to remember Credit and Debit. Just select the transaction type.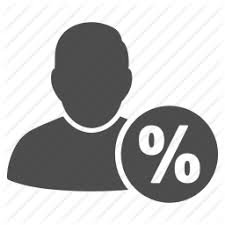 Discount Management System
In Business1 Discount System you can create different types of discount for different types of Customers.
Barcode Management
In Business1 you can easily Generate Barcode and Print through your Normal Laser Printer. Their is no need of Barcode Printer
User Friendly
Business1 is designed according to those businessmen's who have less knowledge of computer and accountancy so they can operate this software easily.